Sustainable Development Goals
What are the SDGs?
The Sustainable Development Goals (SDGs) of the 2030 Agenda for Sustainable Development are an interdependent set of 17 "broad and universal" global development goals, which represent consensus and a call for action by all countries to achieve sustainable and inclusive development by 2030. The SDGs were adopted by world leaders in September 2015 at an historic UN Summit and officially came into force on January 1, 2016. The goals provide a blueprint for partnership, peace and prosperity for people and the planet, now and into the future.
Vision 2030 Jamaica and the Sustainable Development Goals
For Jamaica, efforts to achieve the Sustainable Development Goals (SDGs) will be organized around Vision 2030 Jamaica, our National Development Plan framework. The SDGs are an agenda to advance People, Planet, Prosperity, Peace and Partnership (5Ps). This is not dissimilar to the overarching vision for Jamaica and our national goals and outcomes, as well as our country's guiding principles. This landmark agreement envisions the creation of a better world that is free of poverty and underpinned by universal peace and where 'no one is left behind'.
"Vision 2030 Jamaica…advancing the achievement of the SDGs…leaving no one behind"!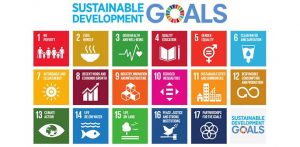 Contact Us
Telephone: (876) 960-9339/ 935-5199